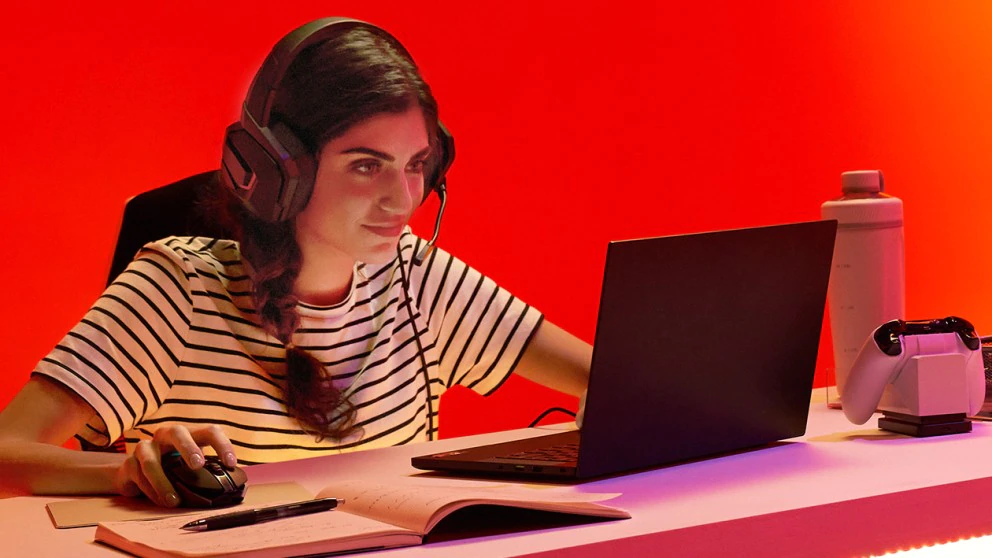 Pure Gaming Adrenaline, Unplugged
Speed meets endurance when you play with a gaming laptop powered by AMD Ryzen™ processors. Seize the pure performance you need to win, with battery life that's longer than you ever imagined. And now with AMD Radeon™ 600M Series graphics, the world's most powerful PC processor graphics onboard, you can experience hours of high-definition gaming on battery like never before.1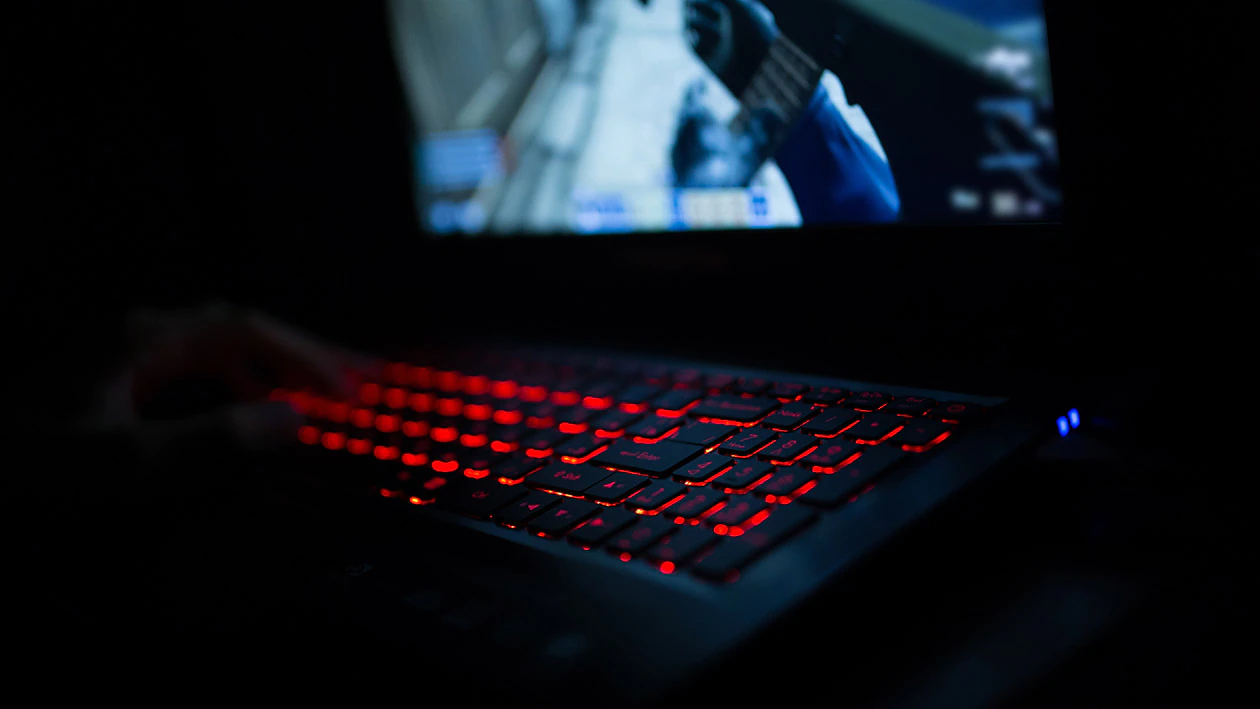 Pure Gaming Speed
The performance you need to play, and to win, from the world's most advanced PC processors.2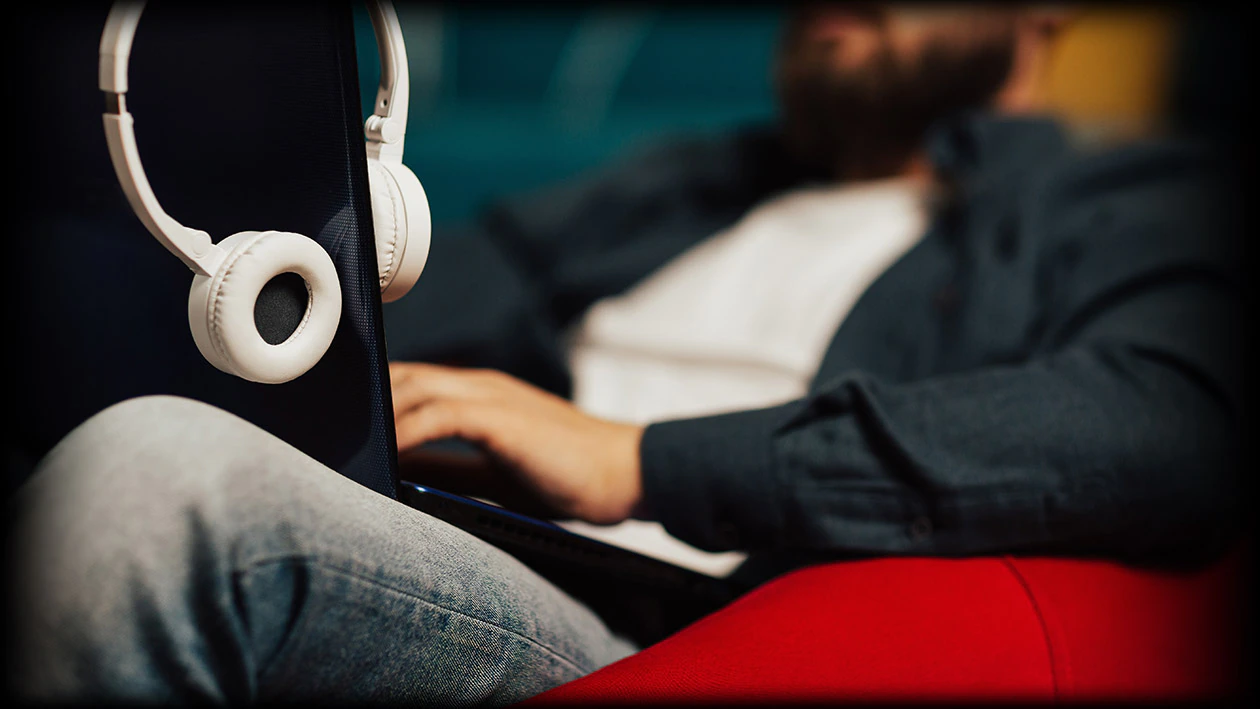 Unplug and Be Free
Smart battery management delivers amazing battery life you wouldn't expect from a gaming notebook.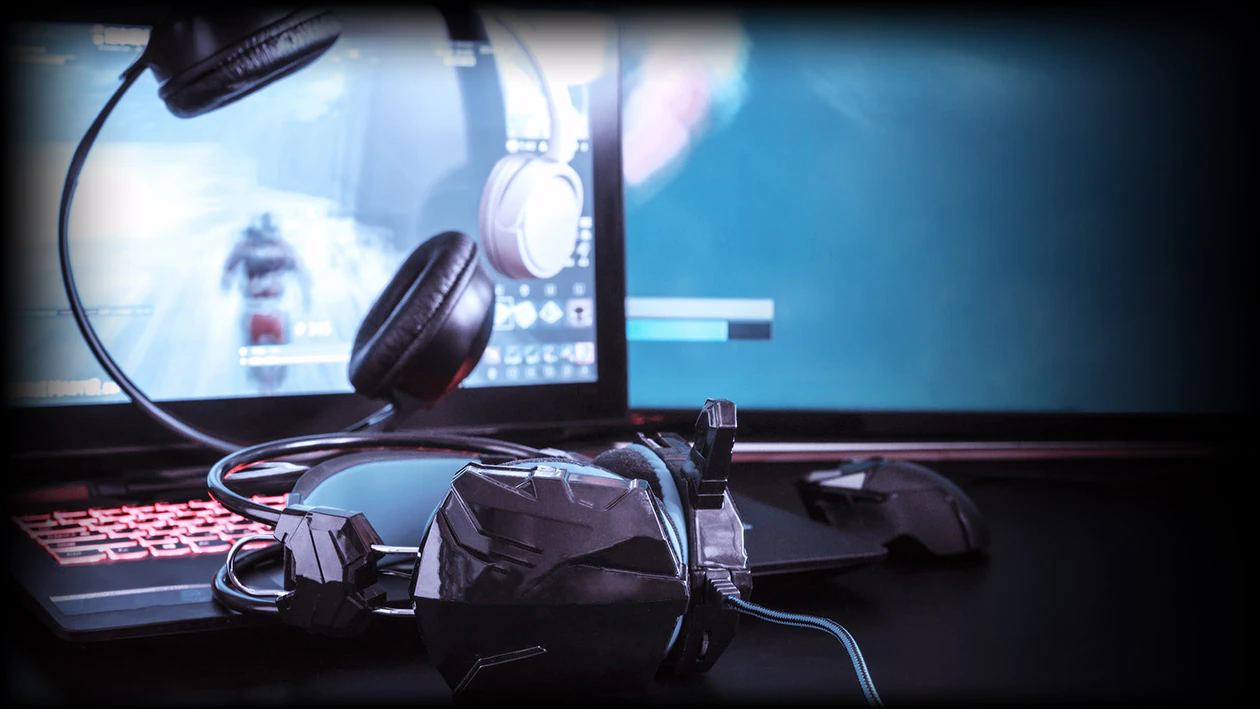 A Real Game-Changer
With new AI-powered noise cancellation built-in, you can separate your game world from the real world and keep distractions from your teammates.
(Requires enablement from laptop manufacturer.)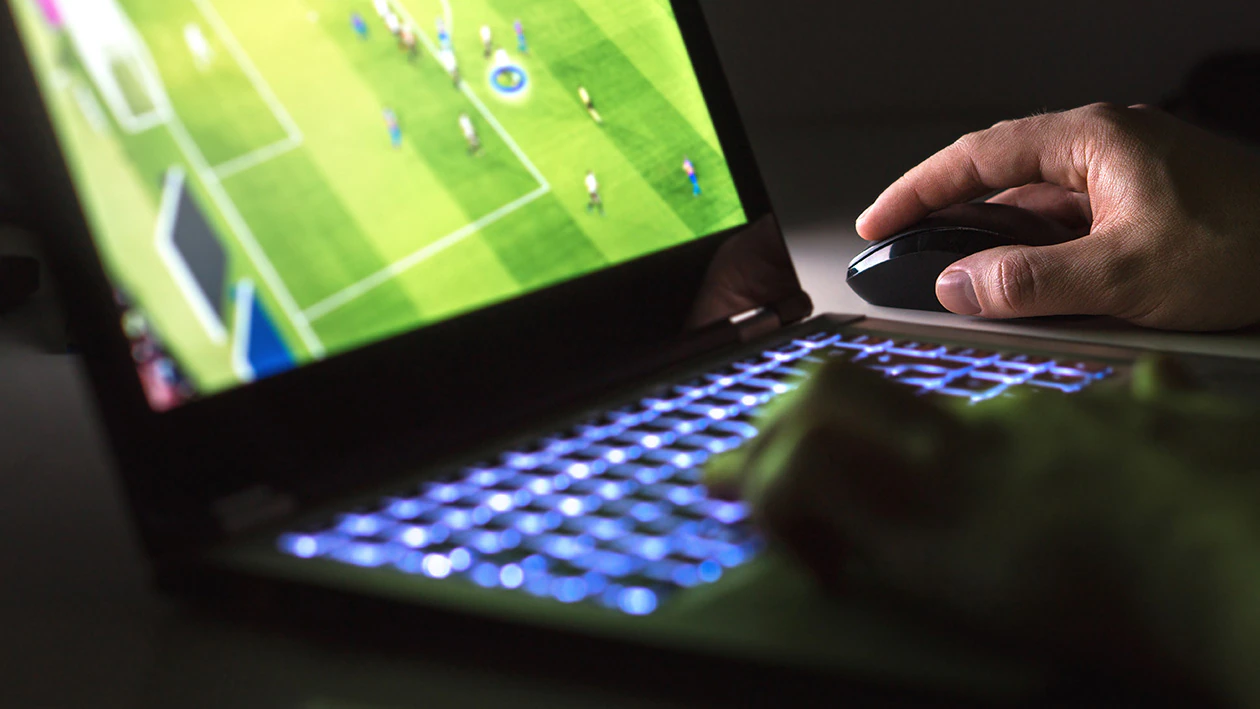 Gaming on an Ultrathin with Integrated Processor Graphics Has Never Been This Good
Introducing AMD Radeon™ 600M graphics, the most powerful PC processor graphics in the world, and the first built-in graphics that are fast enough to play pretty much everything.1,3 All-new RDNA™ 2 graphics technology combines with fast DDR5 memory to deliver up to 2x faster game performance than last gen, so you don't need a dedicated gaming laptop – now, even an ultrathin can get you in the game.4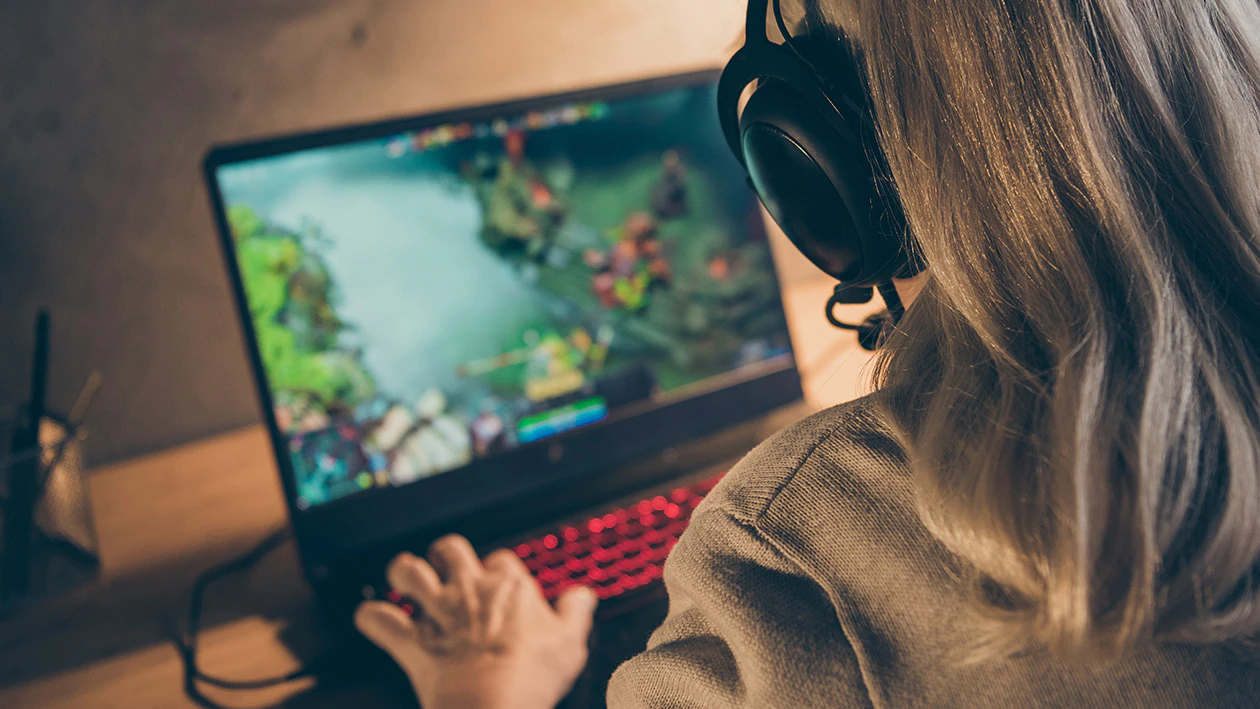 The Most Popular Laptops for Serious Gamers are Powered by AMD Ryzen™ Processors
AMD has changed the game. Now that serious gaming laptops powered by AMD Ryzen™ processors can be paired with the fastest mobile graphics cards in the world, you can get leading-edge game performance with incredible battery life in thinner, lighter, jaw-dropping platforms. With AMD Ryzen™, you never have to compromise on your gaming laptop again.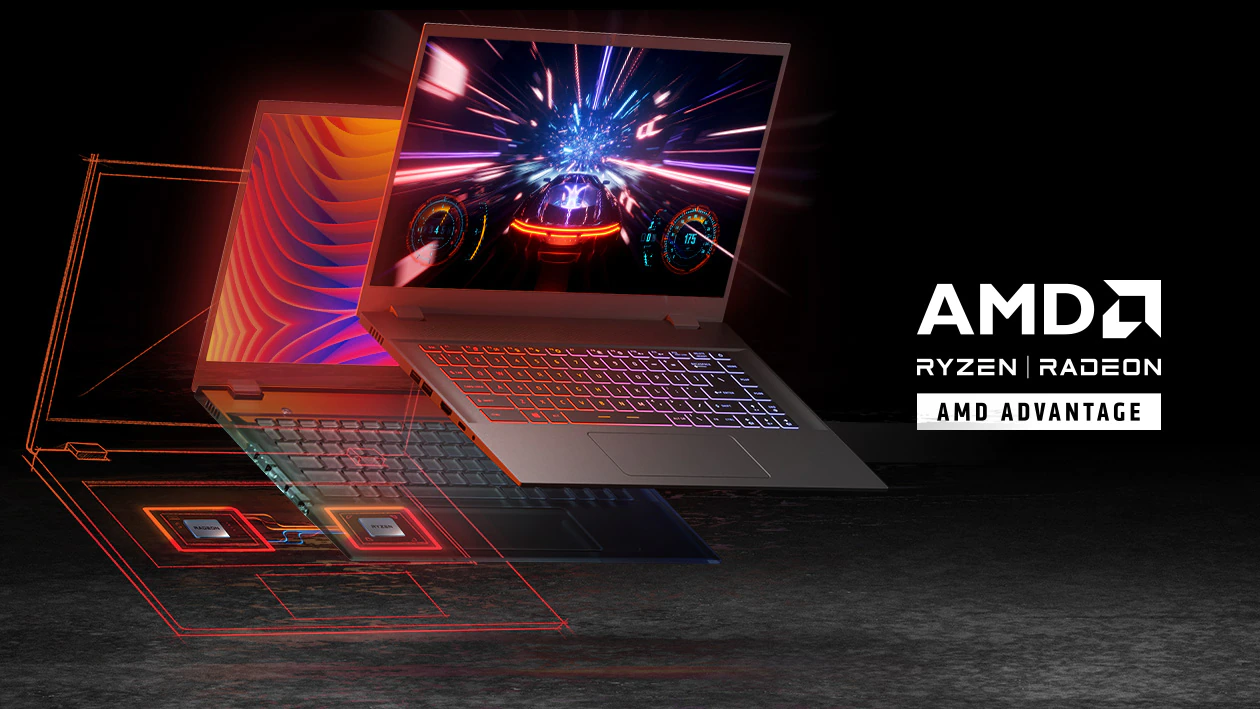 Next-Level Gaming with AMD Advantage™
AMD Advantage™ laptops unlock the next-level of high-performance gaming experiences through a unique combination of exclusive technologies and premium displays in designs that are Built to Game.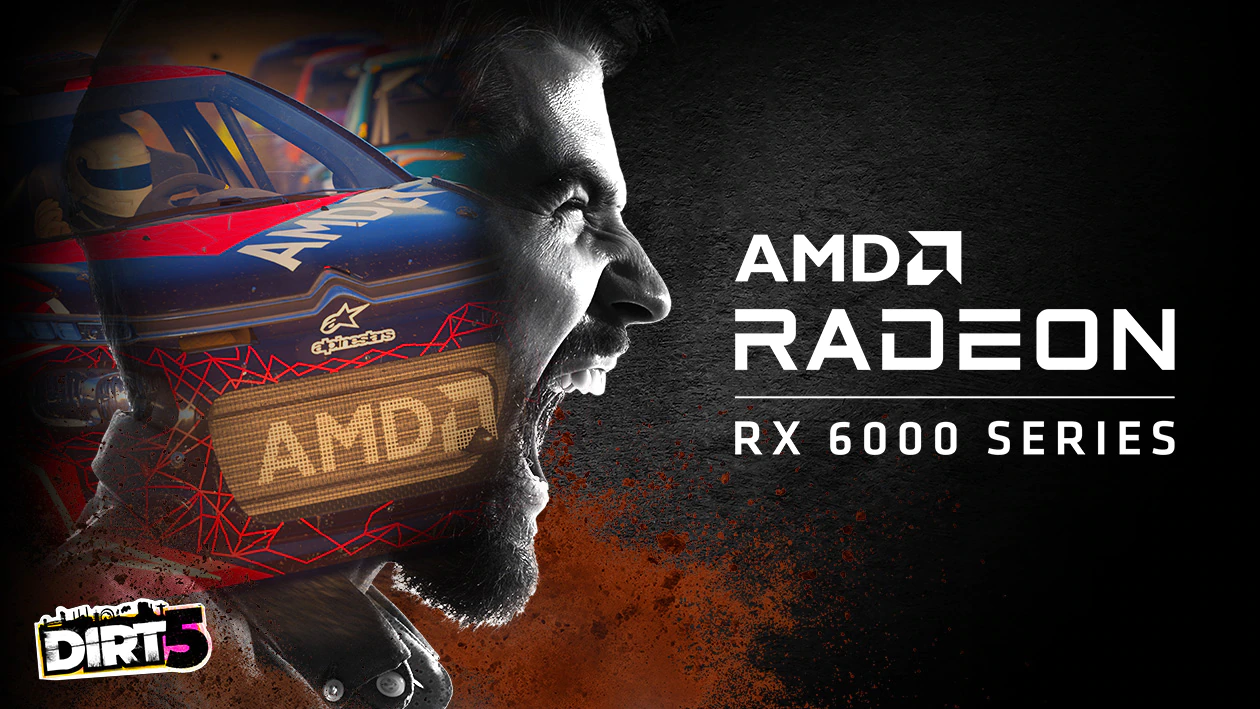 AMD Radeon™ RX 6000M Series Mobile Graphics­ Incredible Performance. Remarkable Efficiency.
The AMD Radeon™ RX 6000M Series mobile graphics deliver the best of the ground-breaking AMD RDNA™ 2 architecture to the laptop space, bringing ultra-high frame rate gaming experiences and advanced content creation features anywhere users need to be.
AMD Ryzen™ 6000 Series Mobile Processors
| MODEL | GRAPHICS MODEL | # OF CPU CORES | # OF THREADS | MAX. BOOST CLOCK | BASE CLOCK | GRAPHICS CORE COUNT | DEFAULT TDP |
| --- | --- | --- | --- | --- | --- | --- | --- |
| AMD Ryzen™ 9 6980HX | AMD Radeon™ 680M | 8 | 16 | Up to 5.0GHz | 3.3GHz | 12 | 45W |
| AMD Ryzen™ 9 6980HS | AMD Radeon™ 680M | 8 | 16 | Up to 5.0GHz | 3.3GHz | 12 | 35W |
| AMD Ryzen™ 9 6900HX | AMD Radeon™ 680M | 8 | 16 | Up to 4.9GHz | 3.3GHz | 12 | 45W |
| AMD Ryzen™ 9 6900HS​ | AMD Radeon™ 680M | 8 | 16 | Up to 4.9GHz | 3.3GHz | 12 | 35W |
| AMD Ryzen™ 7 6800H | AMD Radeon™ 680M | 8 | 16 | Up to 4.7GHz | 3.2GHz | 12 | 45W |
| AMD Ryzen™ 7 6800HS | AMD Radeon™ 680M | 8 | 16 | Up to 4.7GHz | 3.2GHz | 12 | 35W |
| AMD Ryzen™ 7 6800U​ | AMD Radeon™ 680M | 8 | 16 | Up to 4.7GHz | 2.7GHz | 12 | 15-28W |
| AMD Ryzen™ 5 6600H | AMD Radeon™ 660M | 6 | 12 | Up to 4.5GHz | 3.3GHz | 6 | 45W |
| AMD Ryzen™ 5 6600HS​ | AMD Radeon™ 660M | 6 | 12 | Up to 4.5GHz | 3.3GHz | 6 | 35W |
| AMD Ryzen™ 5 6600U | AMD Radeon™ 660M | 6 | 12 | Up to 4.5GHz | 2.9GHz | 6 | 15-28W |
AMD Ryzen™ 5000 Series Mobile Processors
| MODEL | GRAPHICS MODEL | # OF CPU CORES | # OF THREADS | MAX. BOOST CLOCK | BASE CLOCK | GRAPHICS CORE COUNT | DEFAULT TDP |
| --- | --- | --- | --- | --- | --- | --- | --- |
| AMD Ryzen™ 7 5825U | AMD Radeon™ Graphics | 8 | 16 | Up to 4.5GHz | 2.0GHz | 8 | 15W |
| AMD Ryzen™ 5 5625U | AMD Radeon™ Graphics | 6 | 12 | Up to 4.3GHz | 2.3GHz | 7 | 15W |
| AMD Ryzen™ 3 5425U | AMD Radeon™ Graphics | 4 | 8 | Up to 4.1GHz | 2.7GHz | 6 | 15W |