Advancing Data Center Performance and Efficiency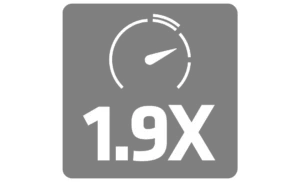 Generational Performance Uplift1
*TOS, 9654 vs 7763 on SPECjbb®2015-MultiJVM Max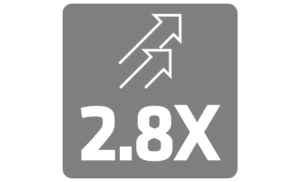 Competitive Performance Uplift2
*Enterprise, 9654 vs 8380 on SPECjbb®2015-MultiJVM Max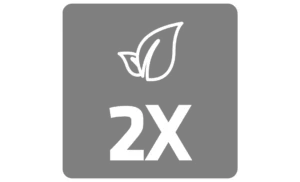 Competitive Perf/Watt Uplift3
*9654 vs 8380 on SPECpower_ssj®2008
Accelerating Business Results
See how 4th Gen AMD EPYC™ processors perform across some of the most popular workloads.
Enterprise2
2P Enterprise Server-Side Java SPEC JBB®2015 Multi-JVM Max
4th Gen EPYC™ (EPYC 9654)
4th Gen EPYC™ (EPYC 9654)
Cloud Computing4
2P Integer Throughput SPECrate®2017_int_base
4th Gen EPYC™ (EPYC 9654)
4th Gen EPYC™ (EPYC 9654)
High Performance Computing5
2P Floating Point Throughput SPECrate®2017_fp_base
4th Gen EPYC™ (EPYC 9654)
4th Gen EPYC™ (EPYC 9654)
Meet "Zen 4"
AMD EPYC™ 9004 Series processors include up to 96 "Zen 4" microarchitecture-based cores, built on 5nm process technology. "Zen 4" enables leadership memory bandwidth and capacity with 12 DDR5 channels, as well as next-gen I/O with PCIe® 5.0 and memory expansion with CXL™.6,7
Improved CAPEX and OPEX
4th Gen AMD EPYC™ processors can deliver the compute performance you need with fewer servers versus competitive solutions—leading to a smaller data center footprint and better TCO.
Energy Efficiency Leadership
AMD EPYC™ processors power the most energy-efficient x86 servers, helping you reduce energy costs and meet corporate sustainability goals.14
Defended by AMD Infinity Guard
Every AMD EPYC™ processor includes AMD Infinity Guard, a full suite of security features that can help keep data protected from the silicon up to the application layer.15 Rest easier with AMD technologies that help enable confidential computing via data-in-use encryption.
Solutions
AMD works with a variety of partners to design and develop optimized solutions featuring 4th Gen AMD EPYC™.